Facility information

Guide within facilities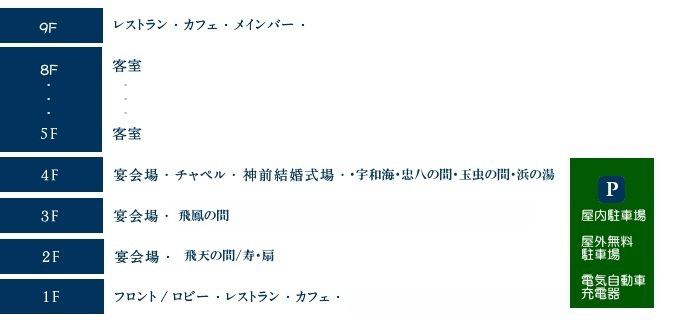 Living room "Kaizoku" 1F(By appointment only)

From one person to your family like, there is also a parlor seat, drinking of families from the fun can you farewell Mukaekai in a variety of situations from the large number of people to the number of children of banquets, full of after sports, women's meetings, birthday party such as, a variety of
You can use it according to situations!
There are local fish dishes and hearth restaurant.Please use 5% discount for accommodation.
{By appointment only}
Only available for reservation customers.Reservation is required until 2 days in advance.
Opening Hours 17: 30-22: 00


Hama-no-yu 4F

Corona infection prevention period has been suspended.

You can use it freely.(Men's only)
From 15: 30 to 23: 00


Habor Plaza Hotel Facilities and Equipment
Number of rooms

Total number of rooms 50

Room supplement

It is divided into a smoking floor and a non-smoking floor.
The smoking room is located on the 4th floor.

Standard room facilities

All rooms Bath toilet / All rooms Shower / All rooms Air conditioning / Television (charged) / Empty refrigerator / Trouser press (Paying / Lending included)

Internet related

All rooms available
[Connection method]Wired LAN
[PC rental]No
[Internet connection]Free

Amenities

Hand towel / toothbrush·Toothpaste / bath towel / shampoo / body soap / soap / yukata / bathrobe / hair dryer / duvet / shaving / toilet / shower cap / cotton swab / comb·brush

Facility content

Bars(Toll) / banquet hall(Toll) / Karaoke facility(Toll) / Lounge / business center / non smoking rooms

Service & Leisure (including arrangement)

Room service / Cleaning service / Massage(Toll) / Bicycle for rent(Toll)

Credit cards available locally

JCB / Visa / Master / AMEX / UC / DC / NICOS / Diners / Saison / Debit Card / Rakuten Edy / with WeChat Pay / UnionPay

Standard check-in time

15:00

Standard checkout time

11:00

Supplement for amenity

For those with amenities and not in the room to the front desk.Delivery service available.
■Apa Partner Hotels franchise■APA Point accumulates
The reduction rate is 1 percent.One point is given per 100 yen (excluding tax).
APA Point grants are made 11 days after the date of stay.



Cancellation provisions

1 day ago:20% of the room charge
On the day of arrival:80% of the room charge
Cancellation without any contact:100% of the accommodation fee
※If there is a cancellation rule setting for each accommodation plan, that will be given priority.
Yawatahama Kuroshio Onsen"Minato-yu"
3 minutes on foot from the hotel

Beauty hot water "Moor hot spring", "Beautiful hot water moist to the skin"
By the wetlands in English, German is the "Mall" (peatlands), including the plant rot in the skin in Europe
One method of applying peat mud directly to the body is called "Moor bathing".
"Moor onsen" contains humic substances (humic substances) derived from peat (lignite) etc.
It is an alkaline hot spring, and it derives from the expected effect similar to the Moor bathing.
3 minutes on foot from hotel
Lending Bath towel / face towel I will rent out at the front desk, not on hot springs.
Please buy it at the discount ticket front desk.